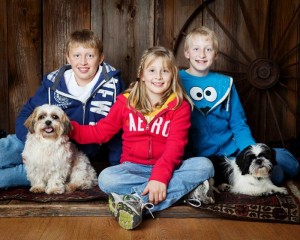 Whether you want to honor a milestone event, commission your first "official" family photo or capture your four-legged friends on film, Moments in Time Studio will create portraits you'll cherish.
Your family may be just two people. Or perhaps you have a large group that includes children, pets or multiple generations. No matter your family's size, I'll record your moment in time so you can treasure it for years to come.
I've been helping Warren County residents make beautiful memories since 2006. I have 27 years of experience as photographer and photography director for one of our country's leading apparel catalogs. My patience and eye for detail result in solo and group portraits that capture the essence of my subjects.
I offer flexible studio hours. I also will travel to your home or other setting where you feel at ease.