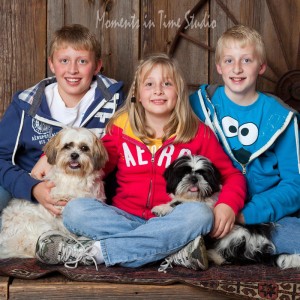 "I asked my brother-in-law to take the photos I wanted. Now I'm sorry I didn't hire Moments in Time!"
Not to put too fine a point on it: If you want "point and shoot" or "shoot and burn" quality photographs, there's no shortage of amateur photographers who can provide them. But if you hire amateurs, keep in mind that you'll probably get exactly what you pay for – and, ultimately, you may not be happy with the results.
That's not to say that someone you know can't take decent snapshots. But why settle for snapshots when you want to preserve your most important memories? My artistic training and years of experience will guarantee photos you'll cherish. I've received extensive training in composition, lighting, and various photographic techniques. My creative and artistic training gives me the ability to create portraits that are truly outstanding.
If price is your concern, Moments in Time's prices are very competitive. I don't offer pre-priced packages. Instead, you can choose the number and sizes of prints you want and create a custom package to suit your needs.  When you hire Moments in Time, you can be sure I'll go the extra mile to make sure you get the best value for your hard-earned money!